A Healthy Choice & Sample Menu
Healthy Club Award
Kids Collective Clubs were the first out-of-school settings in Trafford to receive the new 'Healthy Club' Award. These awards are based on the national Healthy School's Award. All Clubs hold this award which is reassessed annually.
Food Hygiene Rating
All Clubs have achieved the highest Level 5 rating in routine, unannounced inspections.
Nutritious & Educational Menus
Our menus run over a 7-week cycle which allows tremendous variety to reflect the diverse society in which we live and are regularly reviewed by a qualified dietitian. We have a strict food purchasing policy, ensuring we meet FSA guidelines, reducing salt, saturated fat and sugar levels in the ingredients we use, and utilising wholemeal/higher fibre alternatives. Meat is purchased from Taylor & Sons of Sale, a member of the Butcher's Quality Guild, where produce is of exceptional quality and sausages are home-made.
Physical Development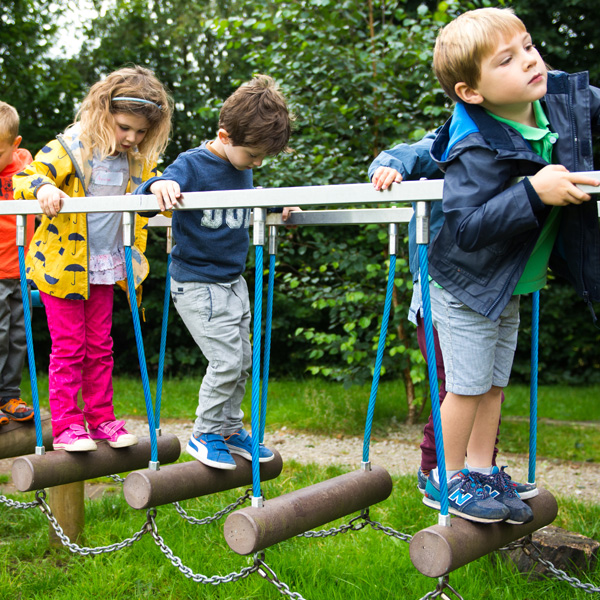 This is a specific area of learning within the Early Years Foundation Stage national curriculum and consequently is a major focus for our curriculum planning. At Kids Collective, we ensure there are plenty of indoor and outdoor activities planned, offering physical exercise.

Most of our Out-of-School Clubs have outdoor canopies and awnings to protect children from extreme weather and encourage maximum use of the outdoor play areas.

Kids Collective works closely with the Trafford Childcare Development Team to ensure that Clubs deliver best practice. We also work in partnership with the school and other community agencies to support children with special needs.
Quality and Awards
The focus of our organisation and the reason we strive so hard to offer the best possible service, is always the children we care for. We acknowledge the trust parents place in us and we care for children in our settings as if they were our own. Working in partnership with our parents, we aim to provide the best in Out-of-School activities, care and nutrition.
OFSTED Outstanding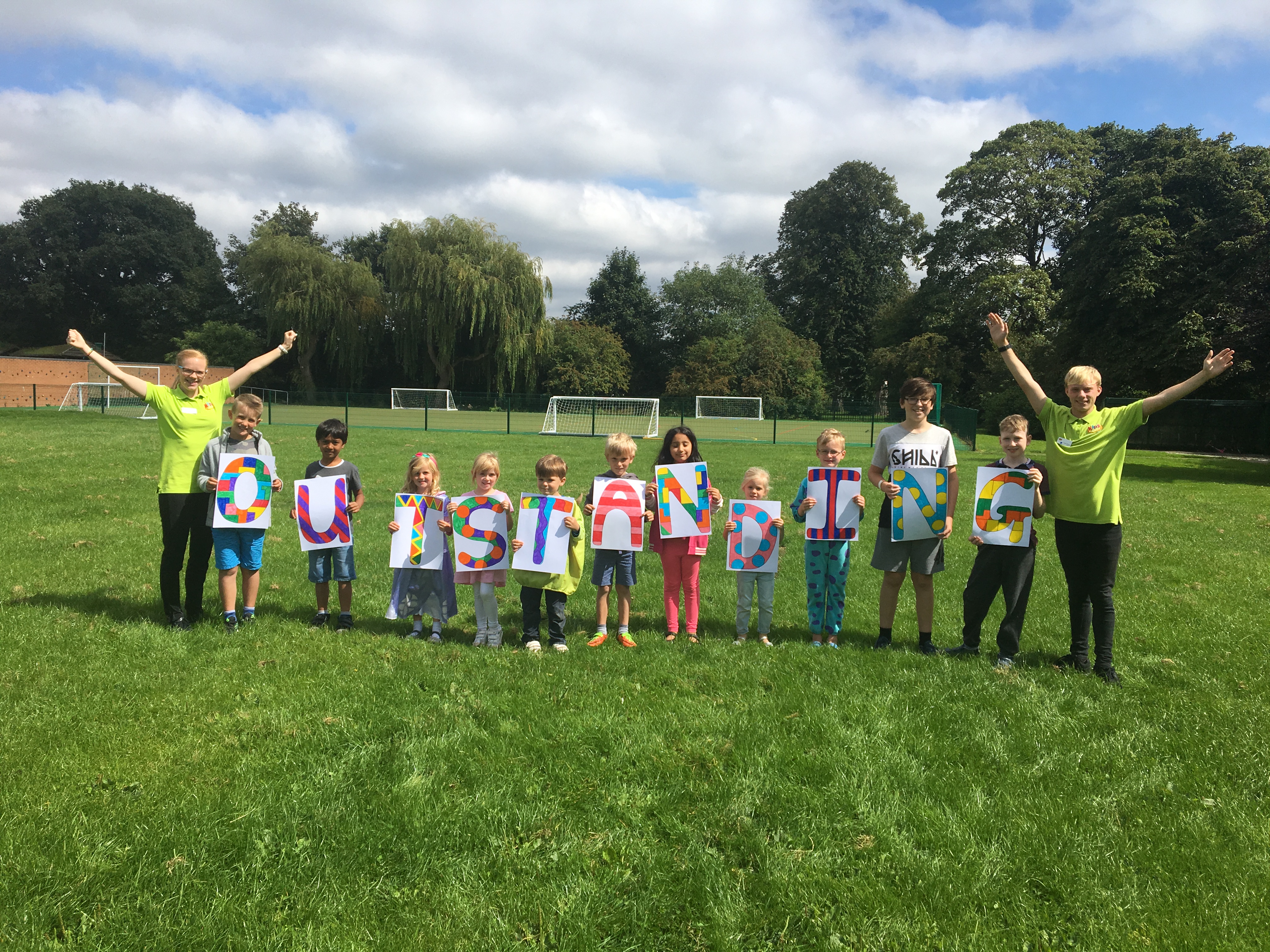 Of the 14 settings comprising the Elmscot Group, nine of them have been found 'Outstanding' in every area by Ofsted. Six of Kids Collective's Clubs have been found 'Outstanding' in all areas, with the remainder graded 'Good', recognising these as amongst the best settings in England. This standard is achieved by fewer than 9% of schools, out-of-school settings and private nurseries nationwide.
Parental, Staff & Child Involvement in Quality
The quality of the childcare we offer is our utmost priority and everything we do, we do with quality in mind. Parents' views are encouraged and formally sought via regular Quality Surveys and news e-bulletins. Each club has a Suggestion Box where children can post their suggestions at any time. At all Clubs, the children run their own Kids Collective Council, supported by the team.
External Quality Assurance Schemes
Since 2001 we have actively sought external audit and recommendations to ensure our service is of the best quality, including achieving NDNA Quality Counts accreditation: a quality scheme accredited by Investors in Children and run by the National Day Nurseries Association. For more information, please see www.ndna.org.uk
External audit is important to us as a sounding board for our ideas and for confirmation that our provision is of the high standard we expect it to be, both as professional practitioners and as parents. It gives parents confidence in the quality of service we provide.
Top Marks for Health & Hygiene
All settings have achieved the highest '5' Food Hygiene grading by Trafford Environmental Health. All Clubs have also been awarded the Trafford Healthy Club Award and were the first in Trafford to achieve this high standard of nutrition and physical wellbeing.
Equal Opportunities Award
All Clubs are registered for the Trafford Inclusion Stamp, recognising our commitment to providing an all-inclusive practice within our settings.
National Awards: amongst the best nationwide
2014: Elmscot Group named Trafford's Business of the Year 2014 (> 50 employees).
Kids Collective aims to provide an outstanding, inclusive, wraparound service for children aged 3 to 11 years old, in a safe, secure and happy environment.
AIMS
Kids Collective aims to:
Provide children with the time and space in which to imagine, create and explore in a safe and caring environment.
Encourage children to develop friendships and positive relationships.
Promote healthy eating and encourage children to make healthy lifestyle choices.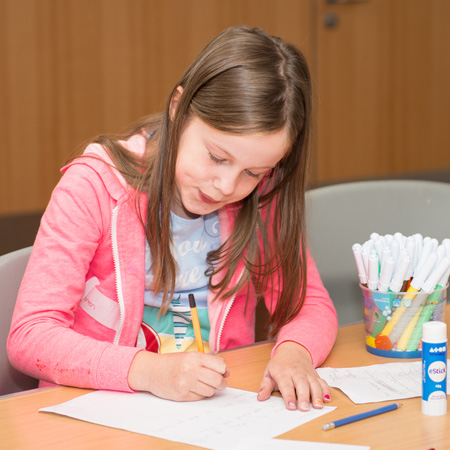 Kids Collective is committed to meeting the needs of parents by:
Offering a high quality service and creating an environment that gives parents that essential peace of mind that their children are happy and well cared for in their absence.
Listening and responding to their views.
Keeping them informed via regular e-bulletins, newsletters and social media posts.
Welcoming parental involvement in their child's club.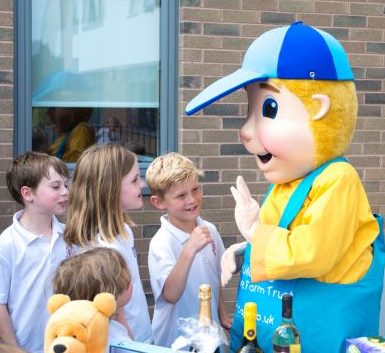 Kids Collective is committed to providing:
An excellent programme of activities and a wide variety of equipment.
Freshly-prepared, nutritious and wholesome food daily.
A qualified and well-trained staff team that supports the children's development and wellbeing.