Directors of Altrincham's Elmscot Group listed in 2018 Nursery Management Today's Top 10 Most Influential in the UK's Early Years sector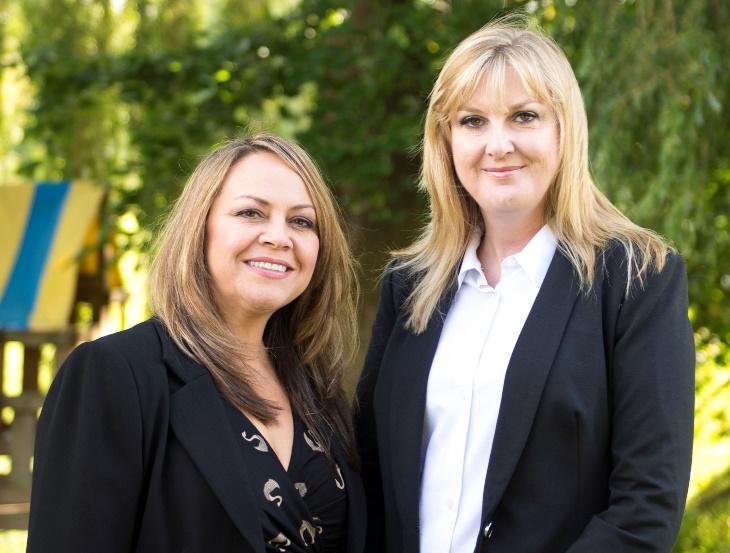 Stephanie Molnar (left) and Diana McKenzie (right)
Two working mums who founded the Elmscot Group in Altrincham in 2001 are listed as 2 of the Top 10 Most Influential in the UK Early Years sector by Nursery Management Today magazine.
Stephanie Molnar and Dee McKenzie opened their first Day Nursery, the Ofsted Outstanding Elmscot Day Nursery in Timperley, as high quality childcare was unavailable at the time for their own babies. Now the Elmscot Group comprises 5 Day Nurseries and Nursery Schools and 8 Kids Collective out-of-school Clubs, providing Ofsted Outstanding childcare to over 1700 children throughout Cheshire and Trafford.
The NMT Nursery Top 10 Most Influential represents the Top 10 people who are most influential within the whole early Years sector, including all aspects of childcare provision, training and development, education, business, finance and organisational support.
Stephanie Molnar states "Dee and I have always strived for the highest standards of childcare and early years education; we have never wavered since our own children attended our settings. Each child deserves the very best we can offer and we are committed to ongoing investment to achieve this. We also, coming from professions outside of the early year's sector, recognised the need to raise standards of training, professionalism and reward levels for our workforce. Our culture of excellence and strong leadership demands passion and energy and we build this enthusiasm by working closely with staff, families and our community."
Dee McKenzie adds, "We are both honoured to be considered for this award and share it with the other exceptional finalists. Our achievement is shared by our dedicated management team and staff and we'd like to thank them for their ongoing strong support."