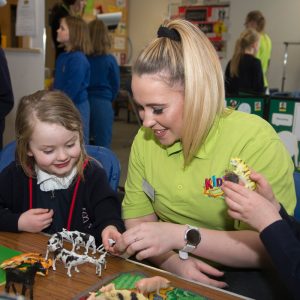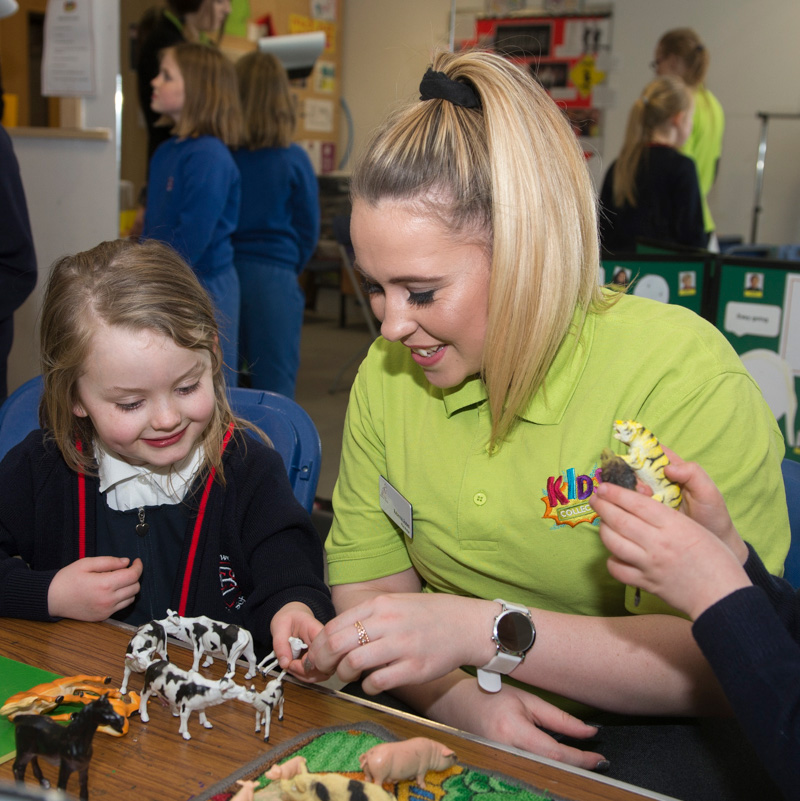 Do you enjoy working with children?
With a Kids Collective franchise you can run a successful profitable business and improve your work/life balance by doing something you love that fits around your family life.
We offer a fantastic business opportunity with the support of an experienced and award winning team, providing help and assistance every step of the way.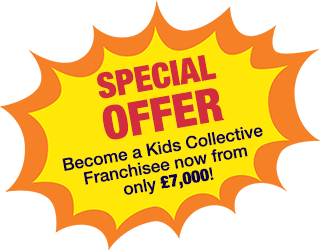 Legislation
Out of school clubs form part of the Government's extended schools agenda, and include after-school clubs, breakfast clubs and holiday clubs or play schemes. Extended schools are designed to help parents balance their work and family commitments, whilst providing children with support.
This means that schools are looking for clubs and activities that can support them in delivering and meeting government requirements, which is where Kids Collective come in!
The Kids Collective Franchise System
We have developed a business model that is proven to be very successful. It's been tried and tested for 14 years and has all the core ingredients for a good franchise system.
Supporting our Franchisees
We are totally committed to building and maintaining a highly professional and successful network of franchisees. Our Franchisees are fundamentally important to our long term business strategy. That's why as a Kids Collective franchisee, you can be assured that we will dedicate ourselves to the task of working with you to make a success of your business.
Benefits of Joining Kids Collective
The first twelve months of any businesses development are crucial and our comprehensive franchise support means that we will be holding your hand every step of the way. We do this by the provision of a bespoke package of pre-start and post-start service that are designed to give our new franchisees the best possible start in their business, including:
Start-up Support
A comprehensive support package to help you into business (identifying the location, negotiating terms etc.)
Assistance with producing a business plan and raising finance (if required)
Guidance through the Ofsted registration process
Development and implementation of a launch marketing plan and generating brand awareness
Exclusive rights to use the Kids Collective name and trademarks within the franchise territory
A fixed term franchise agreement (developed by a BFA affiliate solicitor) with the right to renew at the end of the term
Start-up Package of Materials & Equipment
Operations Manual, including all processes & procedures of the business
Policies & Procedures file
Marketing materials (Parent Handbooks, promotional leaflets, advert templates etc)
Administration package (Registration & consent forms)
Licence to use our central management software
Dedicated page on the Kids Collective website
Business telephone line
Uniform
On-going operational support
Mentoring & coaching
Regular Quality Control checks/audits to ensure all franchisees are adhering to the Kids Collective Brand, Policies, Procedures and operating as per the agreed terms and conditions
Product and service knowledge
Market research
Sales promotion initiatives
Day to day advice and problem solving
Support from our Head Office Team – Franchise Development Manager, Finance and HR
Financial Benefits
Low rental rates as typically rent is scaled according to occupancy
Relatively low start-up costs
A proven business model, which has been operating for 14 years
Potential to earn £27,000 operating profit in your first year
Note: These figures are intended as a guide only. They are not designed to be a guarantee of income or profit and should not be taken as this. We have prepared a detailed financial model that we will share with you during a meeting with the detail supporting the above figures. Franchisee figures will vary subject to their local market conditions.
Kids Collective (Franchise) Ltd will not accept any liability in relation to any variation from these figures for an individual franchisee. You are advised to take professional advice from a solicitor and an accountant prior to entering into any franchise relationship and a list of appropriate advisors can be found at the British Franchise Association website www.bfa.org.uk
Training
Five days initial induction training for you and your initial members of staff
Ten days post-opening onsite support to help you get the business launched
Assistance with identifying training needs, providing training materials and/or delivering training sessions
Annual Franchisee Network meetings
Approx. Additional Costs
Play Equipment start-up package………………………………£5,000
Office Equipment …………………………………………………….£700
Legal advice……………………………………………………………..£500
Finance
Kids Collective Franchises start from £13,250 + VAT
Franchise Management fee of 12.5% (Payable monthly)
Franchise Marketing fee 2.5% (Payable monthly)
If you think that this is the business opportunity for you, with great long-term prospects that work around your family, then download our Franchise Brochure today!
Want to join our Kids Collective team? Download and complete our questionnaire and we'll be in touch with you very soon!
We would love to hear from you…